INCREASE YOUR OXYGEN LEVELS
COMPRESSION SOCKS HELP TO ABSORB SWEAT
Even when life gets hectic, we all understand the significance of staying active. More people are working out or
participating in sports to help them lose weight or simply keep in shape. When moving your body, however, it is critical to be properly prepared and comfortable. Whether you love bicycling, hiking, swimming, running, or spending time outside with your kids, having the right equipment can improve the overall experience
NANO-SILVER LINED COMPRESSION SOCKS
WITH ANTIBACTERIAL & ANTI-ODOR EFFECTS
Did you know that silver materials naturally contains antibacterial properties? This means that silver-lined compression socks, which contains small particles of silver woven into the fabric, aid the in the prevention of bacteria growth, making it the perfect material for any sort of activity you take part in.
IMPROVE YOUR VENOUS RETURN CURVE
PROMOTE RELAXATION BY RETURNING BLOOD BACK TO THE HEART
Compression socks can help to promote relaxation in people of all ages and occupations by increasing blood and oxygen flow in the legs and feet. For those with jobs that require them to stand or sit for long hours on end, people with vein problems and even athletes, compression socks helps prevent leg swelling in people with vein problems, athletes and those who sit or stand for long periods.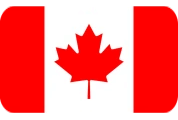 Buying local products not only boost our local economy, but also reduces packaging and transportation waste, which leads less CO2 emissions which means less pollution.
AVAILABLE IN 3 DIFFERENT SIZES
Check out our snugg-fitting, stretchy compression socks. This product of choice to use during physical performance and reducing recovery time.