FASHION COMPRESSION SOCKS 15‑20MMHG WOMEN STRIPES IRREG
Compression stockings for women, striped, available in 3 sizes. Comfortable and elegant, they provide gradual compression to reduce muscle fatigue during exercise.
UPC Code:
620278886665, 620278886672, 620278886689
Paramedic compression stockings are designed to help reduce muscle fatigue in the legs during physical exertion by providing gradual compression from the ankles to the calves. The compression provided allows the improvement of blood circulation, physical performance and recovery.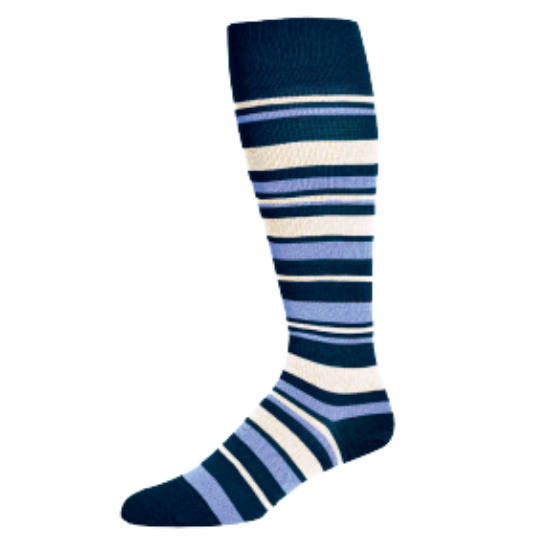 Manufactured locally in our factory in Saint-Jérôme, Quebec, our compression stockings are made of nano silver fibers which have an antibacterial, antifungal, and anti-odor effect. Their unique composition also allows better regulation of body temperature.